By Sabrina Glowacki
My favorite thing to eat is sweets. Japan has some of the most amazing sweets in the world in my opinion. One of the most trendy sweets in Japan is fluffy or souffle pancakes. These pancakes are known for being extremely giggly and delicious. Naturally, I had to try these pancakes.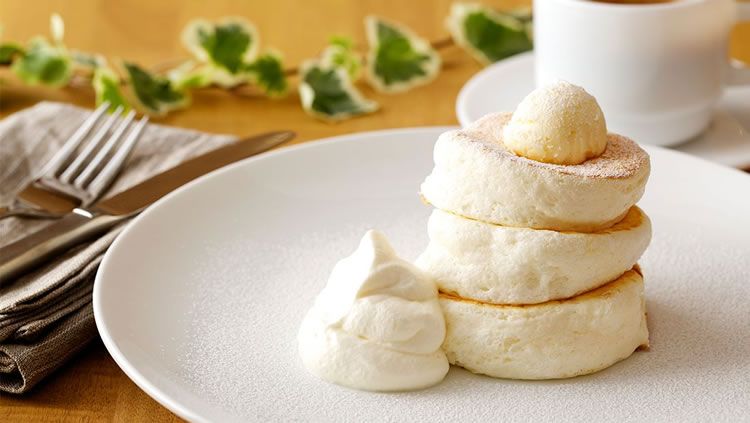 If you come to Ibaraki prefecture, you must go to Mito city. Mito city has lots of fun things to do. Mito has a movie theater, game center, and many good restaurants. However, the reason I went there one weekend was for the cafe called Gram.
Gram Cafe & Pancake is known for having some of the fluffiest pancakes in Japan. The premium pancakes are only served three times a day, so you must go at one of these times. They are served at 11:00, 2:00, and 6:00. During these times, they only serve 20 plates of the premium pancakes, so get there on time!
The pancakes were well worth the wait! They literally were melting in my mouth. They were also super fluffy and giggly just like I had heard. The pancakes are very very filling, so make sure you don't eat anything before going.
Even if you don't get the premium pancakes, there are many other delicious things on the menu! If you love sweets, you must go to Gram. There are also a few locations in Tokyo.
Mito Location: https://www.cafe-gram.com/en/sp/shop/shop_detail/mitoopa.html